Red Nose Day 2017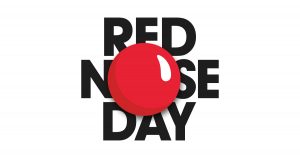 We would like to invite all children, parents and families to join us on a sponsored walk to help raise money for this year's Red Nose Day Appeal on Saturday 25th March.
Sponsor forms will be sent home with each child and are also available at the nursery office. We would be grateful if you ask your family and friends to sponsor your child for taking part on the short walk.
The children will also be taking part in activities throughout the week 20th – 24th March 2017. Collection buckets will also be made available throughout the nursery if you would like to kindly donate.
Telford – Sponsored Walk
Meet our staff at Apley Castle car park to take a walk into Apley Woods at 10.30am.
Stafford – Meet at Stafford Castle at 10.15am to start the walk around the grounds at 10.30am.
Norton Canes – Meet at Marquis Drive Visitor Centre, Cannock Chase at 10.15am to start the walk at 10.30am.
All children will receive at certificate at the end of the walk.
We look forward to seeing you there!